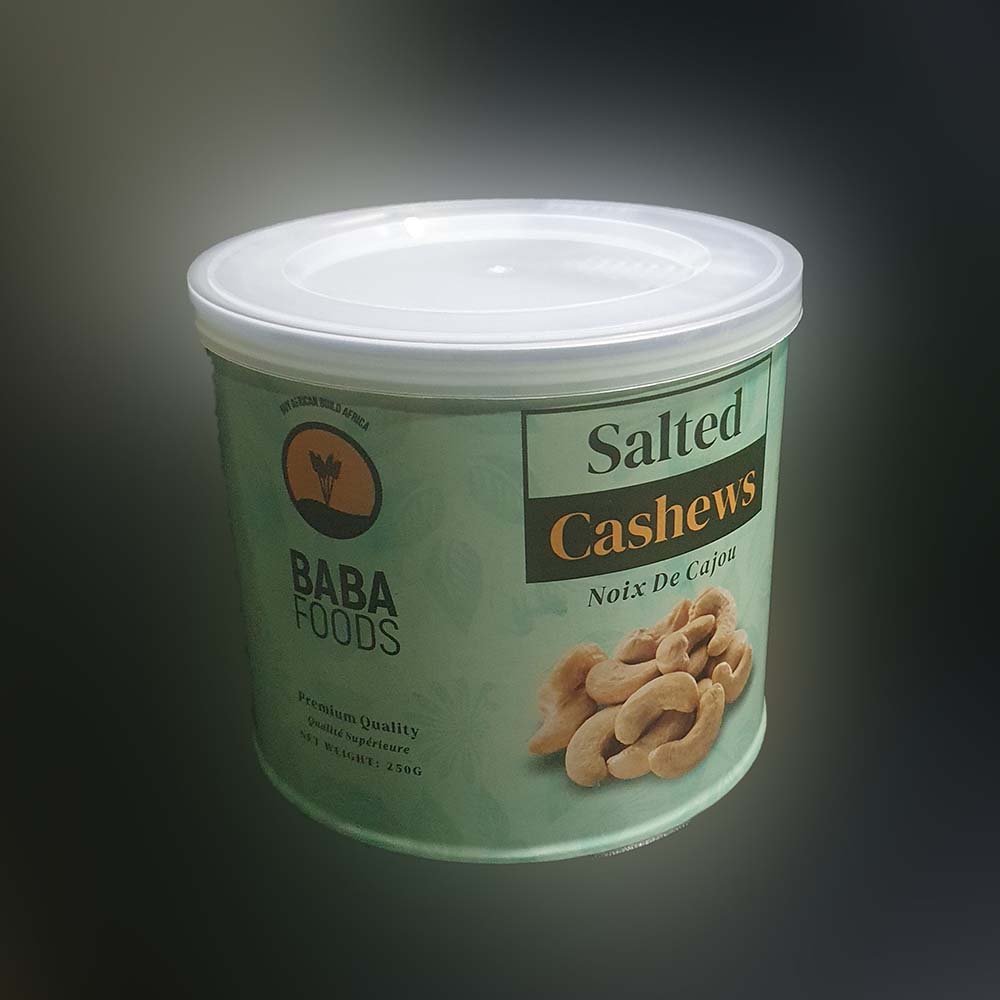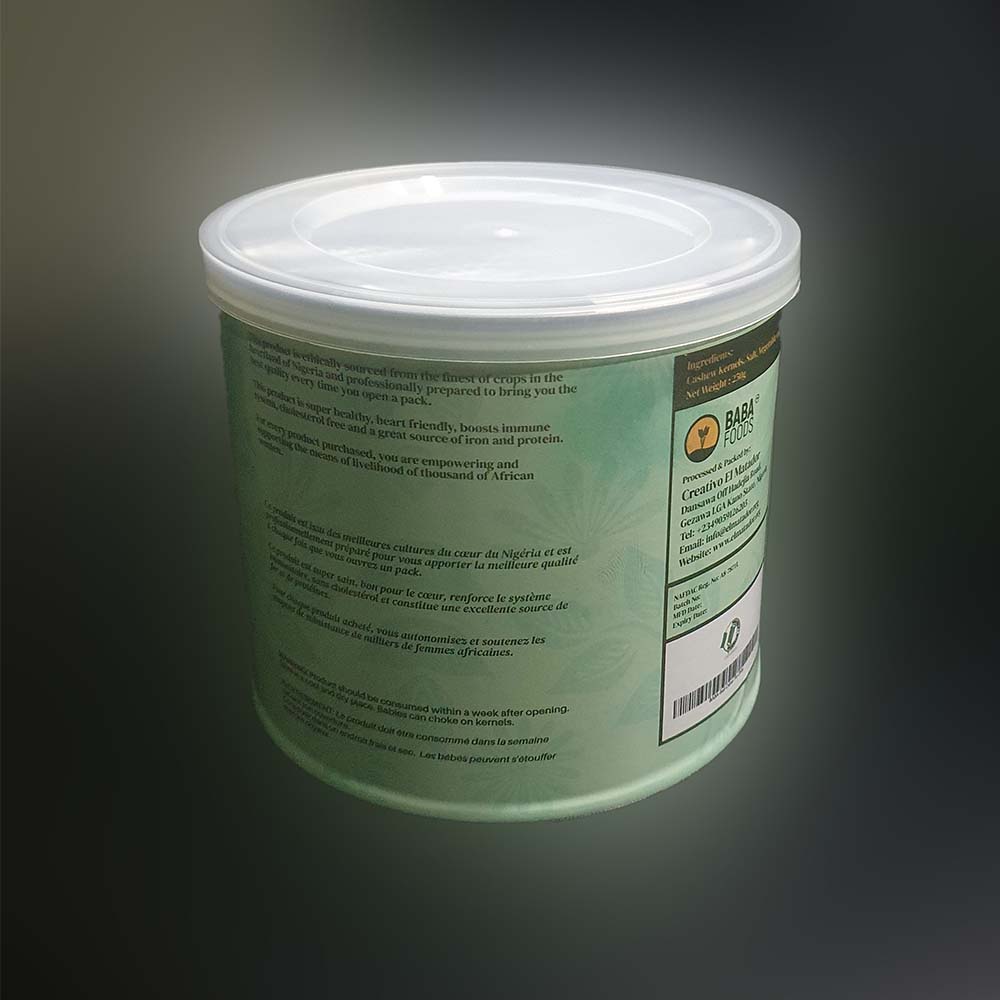 BABA Foods Salted Cashew Nuts is a classic recipe of cashew nuts roasted in vegetable oil and tossed in fine salt, presenting a classic treat known and loved worldwide.
Our products are ethically sourced from the finest of crops in the heartland of Nigeria and professionally prepared to bring you the best quality every time you open a pack. BABA Salted Cashew Nuts is healthy, heart friendly, boosts immune system, cholesterol free and a great source of iron and protein.
 
For every product purchased, you are empowering and supporting the means of livelihood of thousand of African farmers.
Premium Products from Africa

Vegan
Vegans and vegetarians can enjoy BABA Foods Salted Cashews which does not contain any animal products.

Choose your Size
Enjoy BABA Foods Salted Cashews in a variety of sizes, ranging from 100g tins and pouches, to 600g bottles!

Proudly African
All produce and production is done within Nigeria, enabling both farmers and other agricultural stakeholders.
Some selected stores already have our products in stock. Contact us by phone or email if you would like to stock the products or learn more.